Congrats to the 2015 DIFF Award-Winning Films! See Them Again Today & Tomorrow at DIFF!
Posted on by Jessica Tomberlin
CONGRATULATIONS TO THE 2015 DALLAS INTERNATIONAL FILM FESTIVAL WINNERS!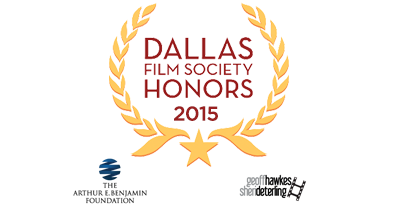 The results are in, and the winning films of DIFF 2015 are…
2015 Audience Awards (presented by the Arthur E. Benjamin Foundation, Geoff Hawkes and Sheri Deterling)
Best Short Film – MELVILLE
Best Documentary Feature – BATKID BEGINS: THE WISH HEARD AROUND THE WORLD
Best Narrative Feature – THUNDER BROKE THE HEAVENS
Narrative Feature Competition 
Narrative Feature Grand Jury Prize – RADIATOR
Special Jury Prize, Cinematography – SOME BEASTS
Special Jury Prize, Ensemble Performance – ECHOES OF WAR
Documentary Feature Competition 
Documentary Feature Grand Jury Prize – BARGE
Texas Competition (presented by Panavision) 
Texas Grand Jury Prize – SACRIFICE
Special Jury Prize, Ensemble Performance – THE LOVE INSIDE
Student Short Grand Jury Prize – CAST IN INDIA
Short Grand Jury Prize – THE CHICKEN
Short Special Jury Prize – ONE HITTA QUITTA
Short Special Jury Prize – THE FACE OF UKRAINE: CASTING OKSANA BAIUL
Animated Shorts Competition (presented by REEL FX) 
Animated Short Grand Jury Prize – WORLD OF TOMORROW
Silver Heart Award (presented by Embrey Family Foundation) 
Silver Heart Award – FRAME BY FRAME
ENCORE PERFORMANCES OF THE 2015 DIFF AWARD WINNING FILMS
The winners of the 2015 Dallas International Film Festival have been decided, and now is your chance to see them (or see them again). See links below for showtimes and tickets.This weekend we will screen these Jury and Audience Award winning films at the Angelika:
Saturday, April 18 
Saturday, April 19 
DALLAS STAR AWARDS
L.M. Kit Carson
(Posthumously)
Lone Star State legend and influential writer, actor and producer Carson first gained recognition as creator of the mockumentary, DAVID HOLZMAN's DIARY (1968), and co-wrote PARIS, TEXAS (1984).
Blythe Danner
Danner is well regarded for her roles in films such as MEET THE PARENTS and THE GREAT SANTINI. The Emmy-winning and Golden Globe-nominated actress is alos know for her work on television shows such as
Will & Grace
and
Huff
.
John Landis
A director for more than 40 years, Landis' films include NATIONAL LAMPOON'S ANIMAL HOUSE (1980), THE BLUES BROTHERS (1978) and AN AMERICAN WEREWOLF IN LONDON (1981).
Learn more about the honorees
TEXAS AVERY AWARD
Presented by REEL FX


Phil Lord and Chris Miller
are the prolific writing and directing duo behind some of today's most successful comedy films including, THE LEGO MOVIE, 21 & 22 JUMP STREET and CLOUDY WITH A CHANCE OF MEATBALLS.
Learn more about the honorees